Independent calculation in seconds
Independent plan calculations can be a time consuming and error prone process as radiation oncology grows in complexity. ClearCalc, an independent calculation software, efficiently validates plan accuracy. Eclipse users save time with direct plan import—eliminating the need to import/export plan data—and those without Eclipse can export DICOM files with the standalone option.
Documenting results is effortless
Include ClearCalc results in
ClearCheck
plan reports with one-click.
Run ClearCalc

Click Save
Results automatically appended to ClearCheck report
Other Independent Calculation Software
DICOM export plan
Open external software to review results
Save to PDF
Open ClearCheck report
Click "Add PDF"
Click generated 2nd check PDF to merge into ClearCheck report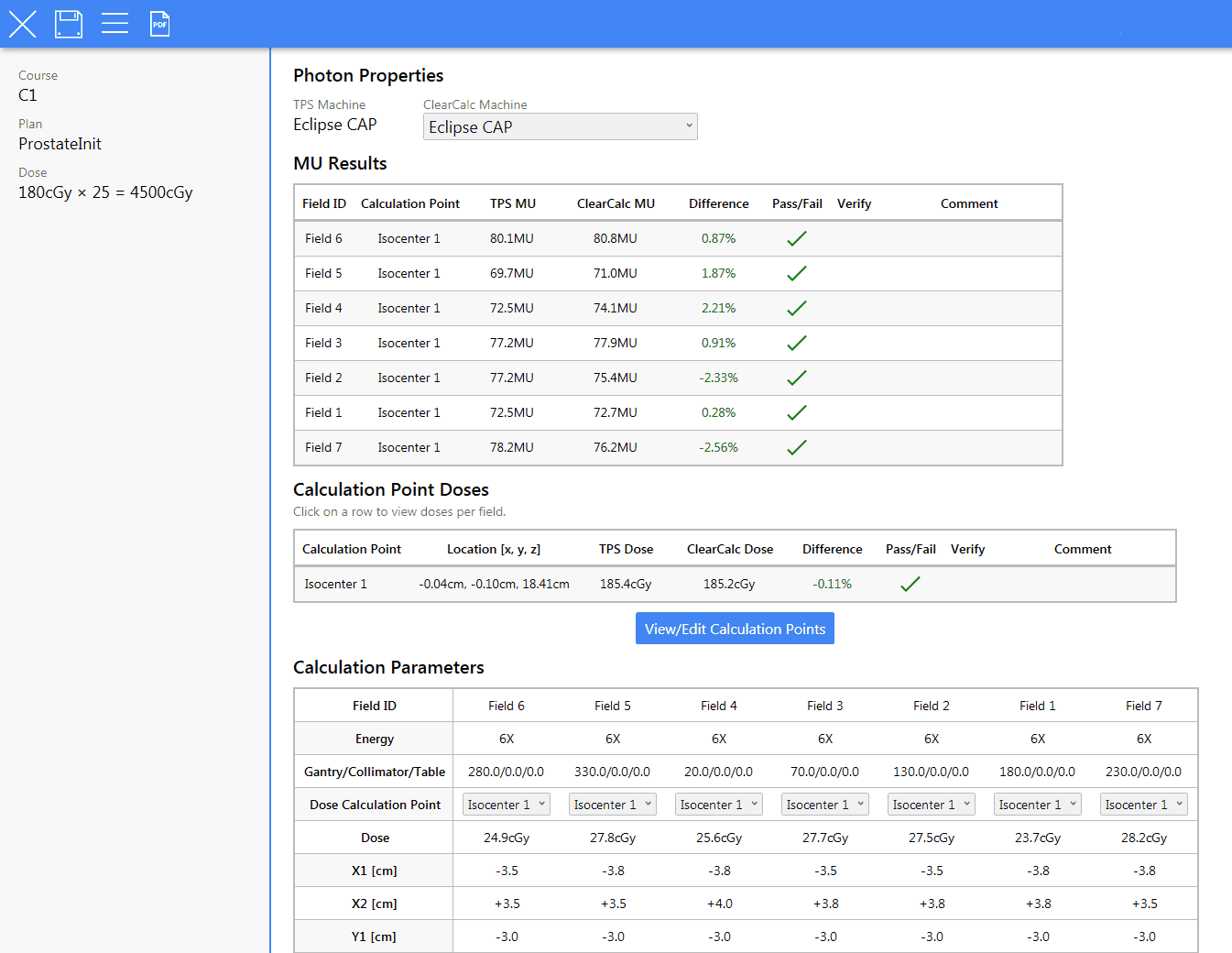 A versatile solution for multiple modalities
Do you need more information?
We are gladly prepared to advise you with regard to your individual demands.