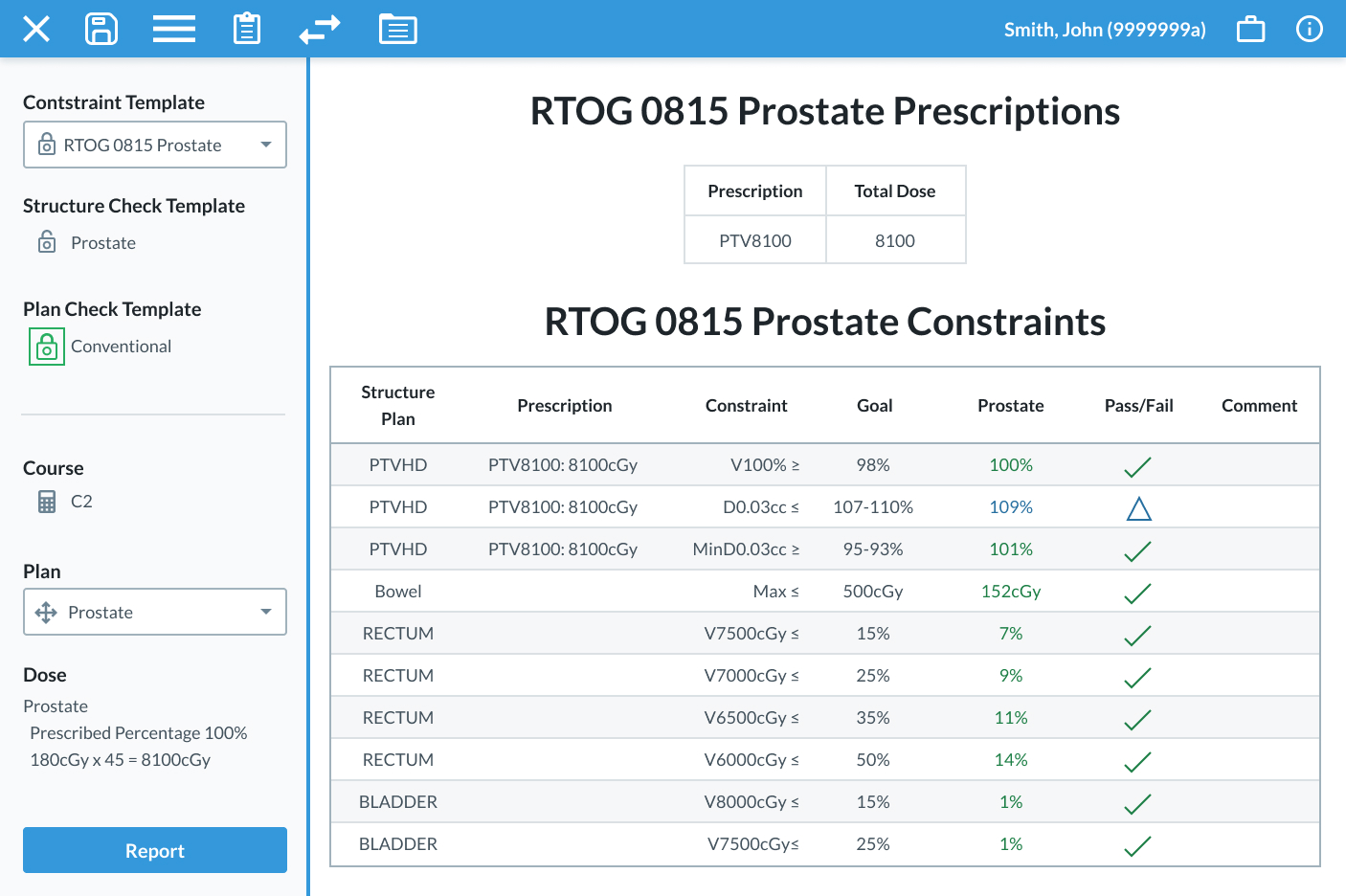 Automate your plan evaluation workflow
Plan review and reporting is a critical but resource-intensive component of the treatment planning process. ClearCheck, an automated plan check and documentation software, ensures the highest quality treatment plans and helps clinics save time with in-depth plan checks, quick plan comparison, and instant documentation. Standardize and simplify your plan evaluation process with ClearCheck.
Seamless Eclipse™ Integration
Create comprehensive plan reports by customizing report sections and automatically adding
ClearCalc
independent calculation results.
One-Click Printing
Print a thorough report for either a plan or plan sum in one click. Easily and quickly generate documentation to support IMRT planning charges and comply with the ACR–ASTRO Practice Parameter For IMRT.
Dose Constraints
Evaluate plans easily with 19 different dose constraint types and the ability to analyze BED and EQD2 doses.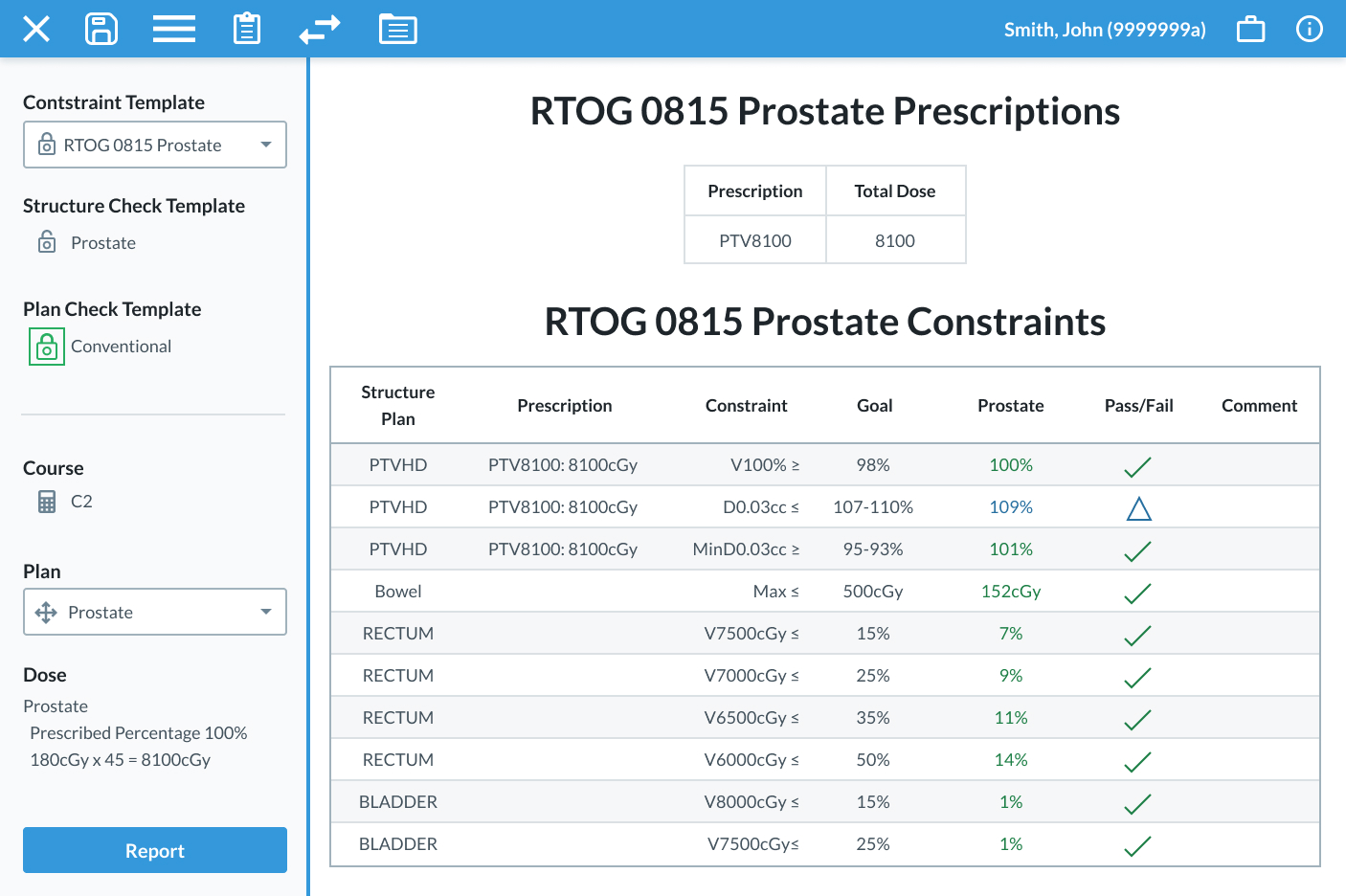 Structure Checks
Catch errors before treatment planning with 7 types of structure checks.
Plan Checks
Easily conform to departmental standards to identify deviations in patient treatment plans with over 50 plan checks, including the option to create custom plan checks.
Prescription Checks
Quickly verify that treatment plans match prescribed treatment.
Collision Checks
Predict collisions with customizable LINAC gantry head, electron cones, and SRS cones as well as Proton machine support. Detect collisions with CT HU values, the external body contour, and support structures.
Streamline Plan Evaluation
Do you need more information?
We are gladly prepared to advise you with regard to your individual demands.