OmniBoard™
The OmniBoard
TM
is the flagship in our DSCP platform range as it offers infinite possibilities for patient set-ups for various disease sites.
The MacroMedics OmniBoardTM All-In-One patient positioning system is the only all-in-one solution designed specifically with therapists in mind to optimize the things they care about most: Efficiency, Versatility, Reproducibility and Safety.
The OmniBoard offers a unique Breast Treatment Module that is extremely light. With a weight of only 2,8 kg, the Breast Treatment Module is considerably lighter to lift than any stand-alone breastboard.
Latest addition to the range is the new LX Breast Treatment Module which is very similar to our succesful stand-alone BreastBoard LX. It offers various adjustment possibilities for positioning of arms and head.
The OmniBoard cannot only be used for a large range of standard treatments*. A full range of SBRT accessories transform it quickly into a versatile SBRT platform*.
With our Double Shell mask system attached, the OmniBoard is ready for high precision SRS/SRT treatments*. The OmniBoard can be extended off the cranial end of the couchtop until the dotted line, providing full freedom for treatments in the head & neck area*.
Efficiency, Versatility, Reproducibility and Safety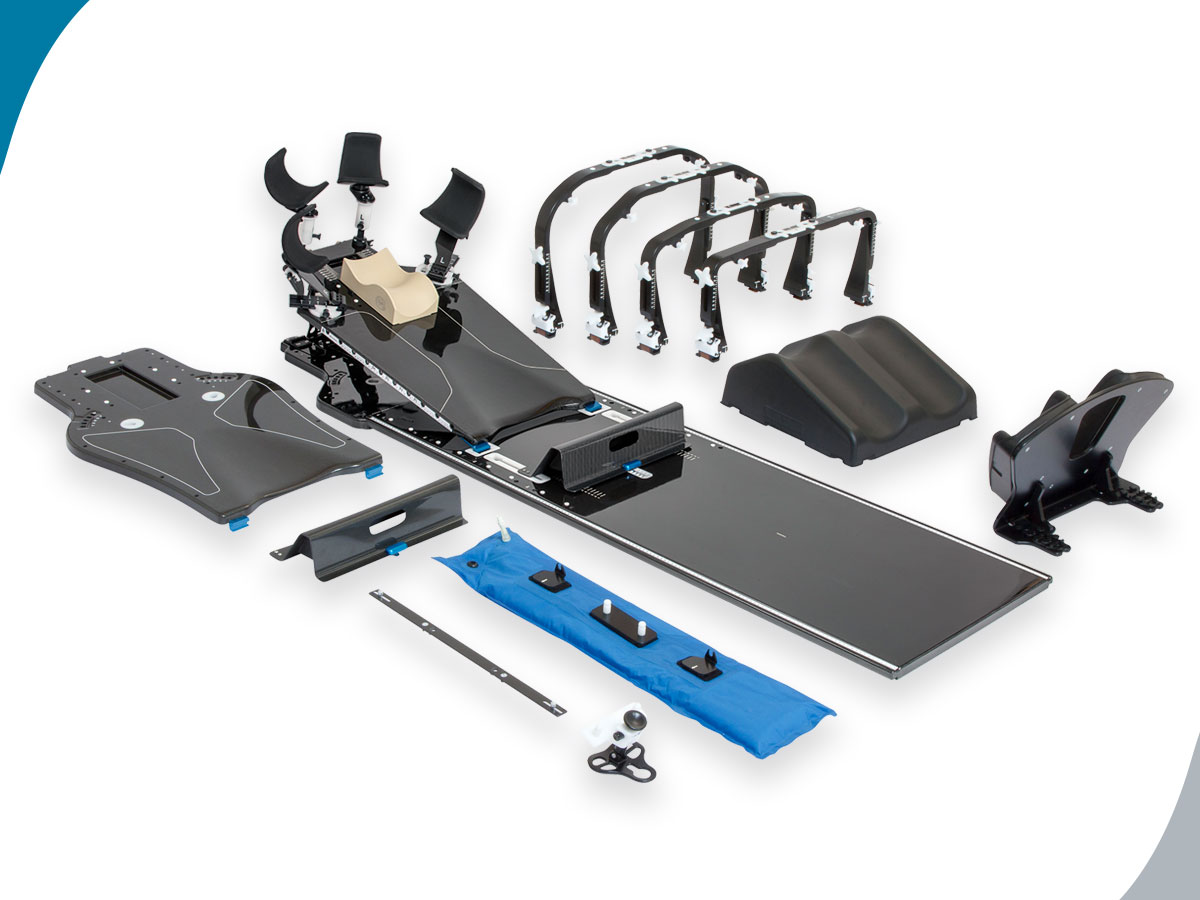 Contact your local distributor
For detailed information or an on-site product demonstration