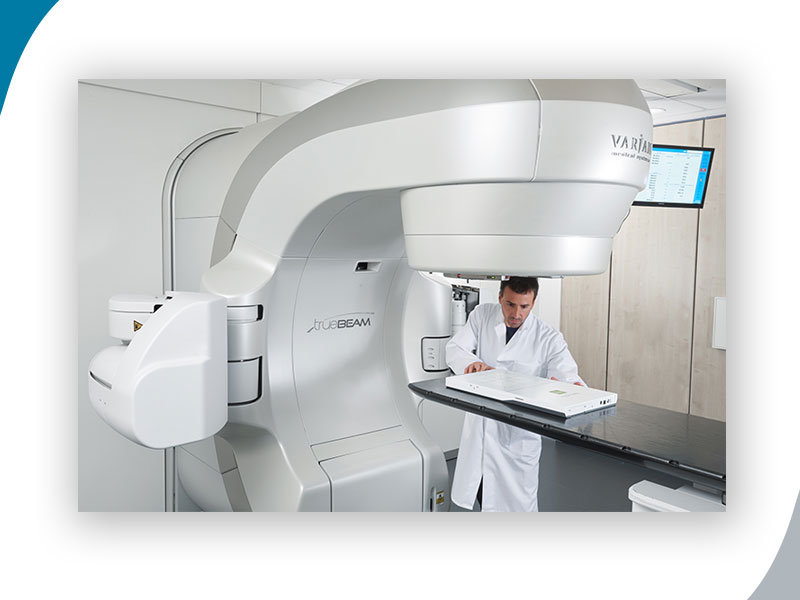 myQA Daily
Easy, efficient and accurate morning QA
myQA Daily is the only solution for fast, easy, and high-quality morning Linac QA.
The 125 ionization chambers offered by the myQA Daily provide the largest amount of measured beam data of any available daily QA device for a more accurate beam quality verification.
The web browser based myQA Daily application allows flexible test execution from any network PC or tablet and easy access to test results.
Fast & Accurate Morning QA
The newest solution for daily QA
The morning makes the day, right? Imagine starting your day using software that's as simple and fast as your weather app.
Easy – Efficient – Accurate
1 minute cable free setup
1 test run for dose & energy
1 click analysis
Compatible with all standard Linacs including the Varian® HalcyonTM System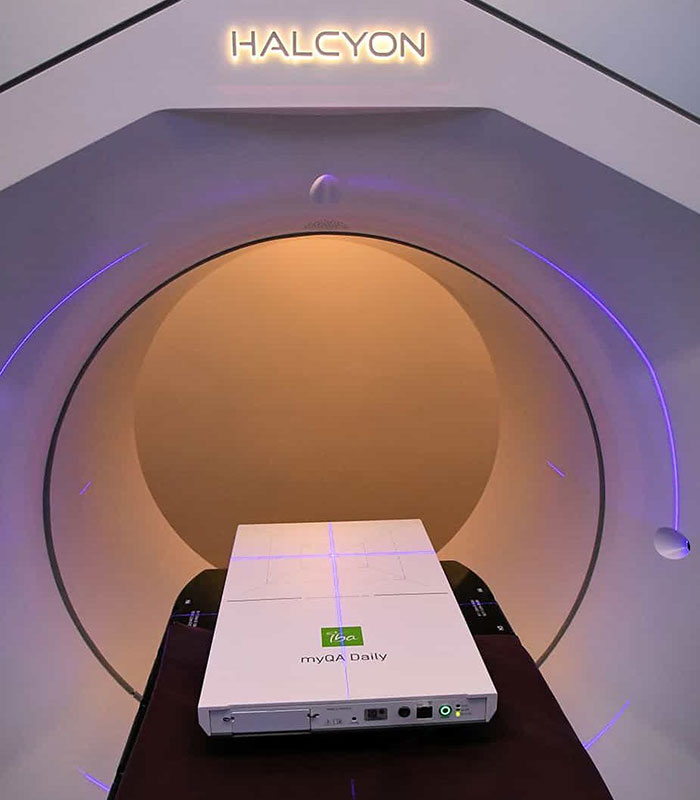 myQA Daily clinical application: 1 minute setup & morning QA workflow
Watch the complete workflow for Linac morning QA with myQA Daily. See how the myQA Daily detector is setup and ready for measurements in just one minute. Discover the efficiency of the myQA Daily software for easy Linac morning QA.
Click the dots for more information
Compatible with all standard Linacs incl. the Varian® HalcyonTM System
Type of detectors: 125 ionization chambers, carbon electrodes
Energy verification: Built-in attenuation material
Inherent buildup: 6.0 mm ABS
Photons: Co-60 to 25 MV
Electrons: 4 MeV to 25 MeV
Dose rate: minimum 0.3 Gy/min, maximum 24 Gy/min
Dose/pulse: Max. 0.3 cGy/pulse
Field sizes: 10×10 cm2 and 20×20 cm2
Outer dimensions: 560 x 60 x 320 mm3
For flattened and FFF beams (no build-up material required)
myQA Daily detector connectivity:
Ethernet or Wi-Fi connection to the server; additional LAN port
myQA Daily software connectivity:
Ethernet or Wi-Fi connectivity to the server via the hospital network
Power: Battery and ext. battery charger 9V DC power supply (included)
myQA Daily software/database:
Installed centrally on a server or on a PC, web browser application via network workstation, or tablet PC
Contact your local distributor
For detailed information or an on-site product demonstration