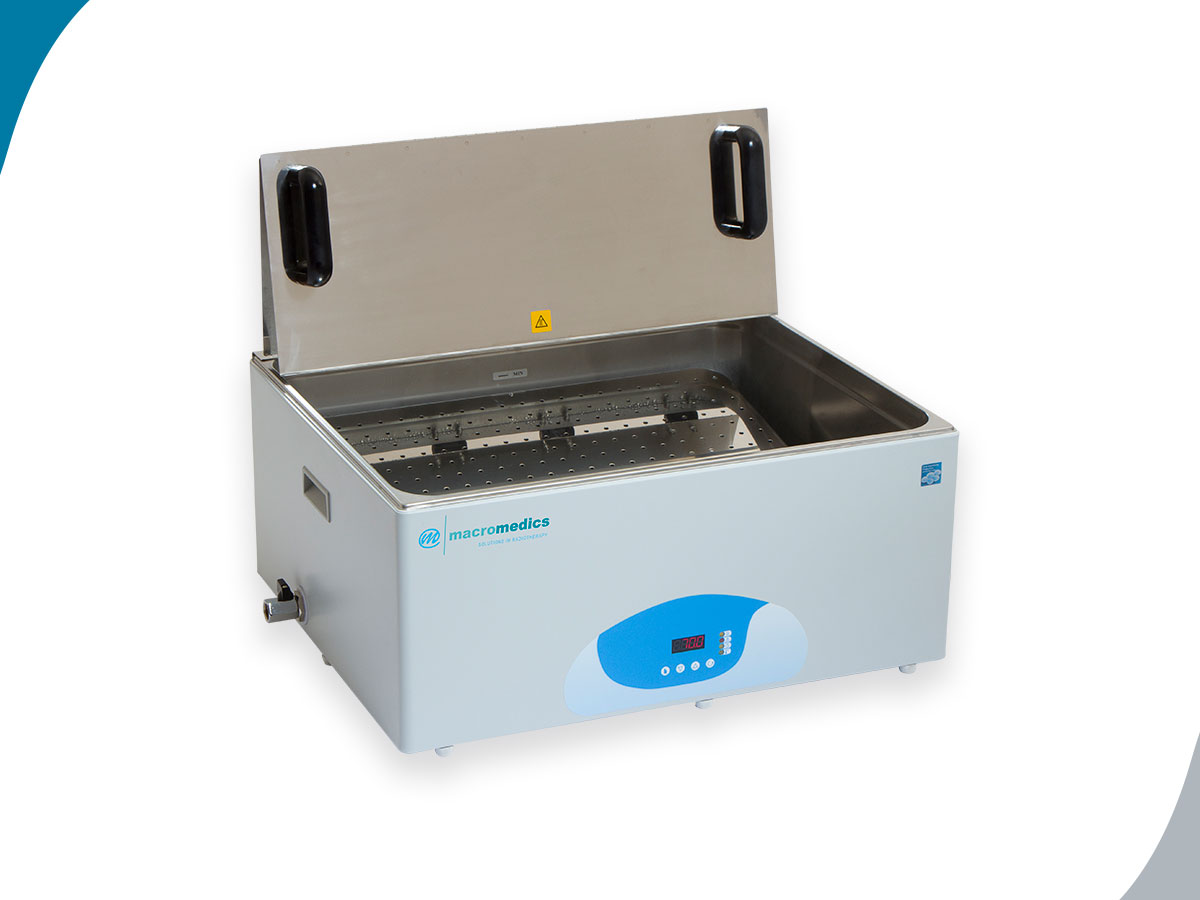 The stainless steel MacroBath water bath type 3 has been specifically designed for use with MacroCast thermoplastic materials.
The MacroBath water bath is electronically controlled and digitally adjustable to ensure the desired temperature for optimal moulding characteristics of MacroCast materials.
Accessories
MacroBathTM Trolley
This height adjustable trolley brings the MacroBath
TM
to a convenient work position.
EasyGripTM
The EasyGripTM assists in an easy and efficient way the handling of the 5-points MacroCast masks, allowing them to be removed from the MacroBathTM by just one person.
MacroBath 3
External dimensions:
54 x 66 x 35 cm (incl handgrips)
Working plane:
(maximum thermoplastic mask size)
50.5 x 61 cm
Contact your local distributor
For detailed information or an on-site product demonstration